Waste gas cleaner for semiconductors
With our accumulated know-how and field-proven skills related to waste gas treatment essential to the manufacturing of semiconductors, and thanks to a variety of technical innovations and cutting-edge equipment, we can meet increasingly diversified needs.
Adsorption and regeneration detoxifying equipment MODEL-WGE
This equipment is wet-type detoxification equipment for use in the etching process.
It detoxifies CI2, HBr, BCI3, HCI, HF, F2, SiF4 and other target gases to or below a TLV (threshold limit value) that was not possible with conventional wet-type detoxification.
Features
Because the adsorption columns are regenerated with water, the catridge lifetimes are long.
Causes no alkali pollution because it uses only water.
Reduces running costs due to the lower water consumption.
Provides proper protection against possible clogging with the improved air and liquid contact sections.
Continuous detoxification is possible by automatic switching between the operating adhesion columns.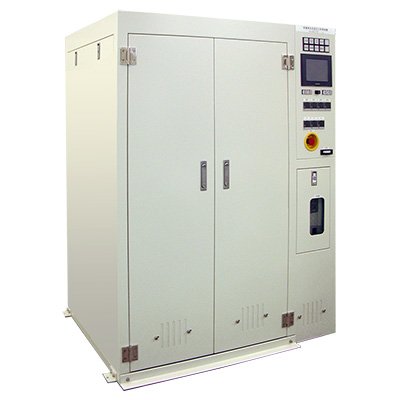 Product specification
Decomposition column model
Max. working flow rate
[ℓ/min](nor)
Approx. dimensions
W×D×H(mm)
WGE-60
60
1,350×1,100×1,800
WGE-120
120
1,600×1,400×1,950
WGE-220
220
1,750×1,400×2,000
Flow Diagram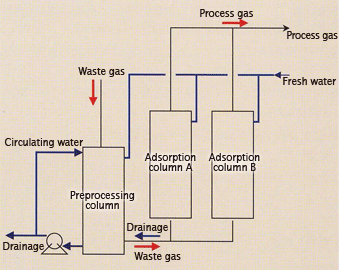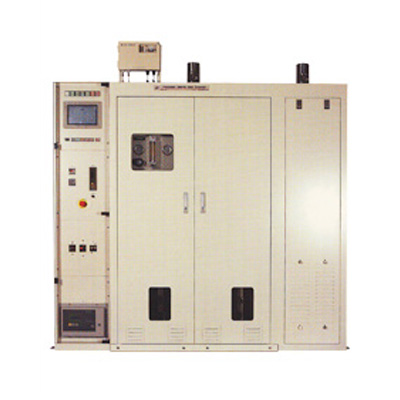 Model WGA is primarily intended for treatment of waste gas from the GaN manufacturing process.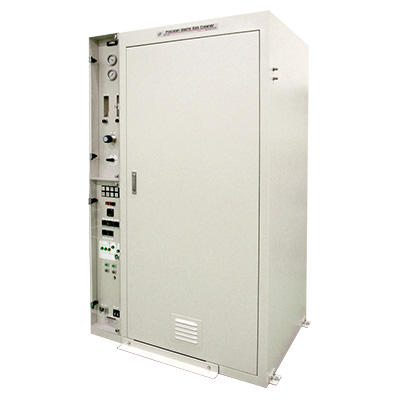 Allows safe replacement of exhausted detoxifying columns because they are the cartridge type.