Waste gas cleaner for semiconductors
With our accumulated know-how and field-proven skills related to waste gas treatment essential to the manufacturing of semiconductors, and thanks to a variety of technical innovations and cutting-edge equipment, we can meet increasingly diversified needs.
PIOCLEAN Waste Gas Cleaner MODEL-WGC
Features
This equipment (series) is designed to detoxify any harmful waste gas emissions cost-effectively and safe through the combination of a simple flow piping system and a PIOCLEAN® cartridge of extremely high throughput.
Additional installation of a gas detector and other optional devices helps improve safety.
With the two-column type, less equipment down time is required at cartridge replacement.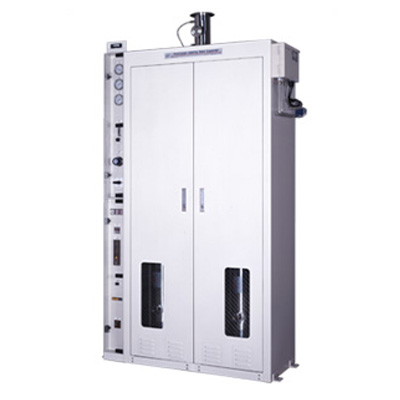 Equipment specifications*
Model
Number of cartridges
Approximate
dimensions
W×D×H(mm)
WGC-08A-2
2
600×400×1,600
WGC-3A-2
2
700×500×1,600
WGC-4B-2
2
800×550×1,600
WGC-7A-2
2
800×500×1,600
WGC-10B-2
2
1,250×600×2,000
WGC-12A-2
2
1,200×500×2,000
WGC-20B-2
2
1,400×600×2,000
WGC-21A-2
2
1,200×500×2,000
WGC-31B-2
2
1,500×700×2,000
WGC-50B-2
2
1,900×800×2,000
WGC-62B-2
2
1,850×850×2,000
WGC-100B-2
2
2,100×1,000×2,000
* A lineup of one-column types is also available.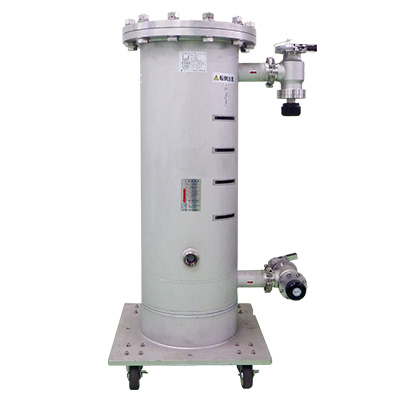 PIOCLEAN® detoxifying agents chemically adsorb any harmful components and fully remove the harmful substances from waste gas.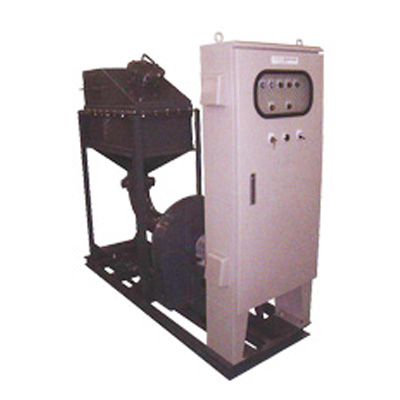 The PIOCLEAN® detoxifying agent to ensure safety in an emergency is a dry type to ensure efficient treatment even under higher airflow.