Waste gas cleaner for semiconductors
With our accumulated know-how and field-proven skills related to waste gas treatment essential to the manufacturing of semiconductors, and thanks to a variety of technical innovations and cutting-edge equipment, we can meet increasingly diversified needs.
Combustion-type Waste Gas Cleaner MODEL-WGT
The equipment is designed to detoxify the waste gases of hydrogen compounds such as SiH4 and fluorine compunds such as C2F6, WF6 generated from the semiconductor manufacturing equipment through thermal decomposition using the heated exhaust of a combustion burner.
The byproducts of thermal decomposition (SiO2 powder, acid gas, etc.) are removed by the wet scrubber in the equipment.
Features
Ensures consistently stable flames independently from the variable flow rates of waste gas, due to the separate design of the combustion nozzle and secondary combustion chamber.
Accommodates a waste gas flow rate of up to 500 /min (supports up to 4 ports).
Forms an air curtain on the sidewall of the secondary combustion chamber and prevents possible adhesion of byproducts by combustion.
Adopts direct cooling by means of a cooling water spray immediately after combustion treatment. This reduces the amount of space required.
Prevents possible problems in the circulating pump caused by SiO2 powder and slurry with the aid of constant water circulation in the tank.
Offers improved safety thanks to the installation of various sensors.
Easy to identify the progress of treatment and operating conditions through the touch panel.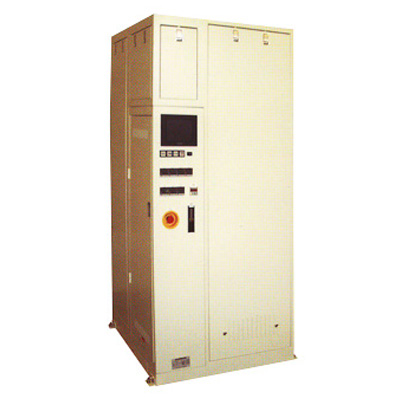 System Performance and Utility
Max. throughput
(ℓ/min)
500(when 4 ports are used)
LPG flow rate
(ℓ/min)
16
Cooling water flow rate
(ℓ/min)
20
Instrument gas(MPa)
0.5~0.7(minute amounts)
Plant power consumption
100V 3.4kVA
Dimensions
W×D×H(mm)
900×1,000×2,000
* It is also possible to use utility gas as the fuel gas.
Flow Diagram
Applicable Gases for Detoxification

*1 In this case, detoxification occurs in the PFC-type combustion waste gas cleaner.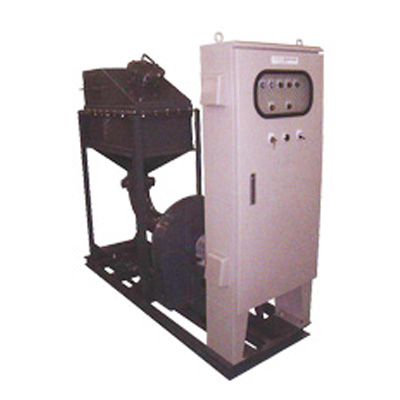 The PIOCLEAN® detoxifying agent to ensure safety in an emergency is a dry type to ensure efficient treatment even under higher airflow.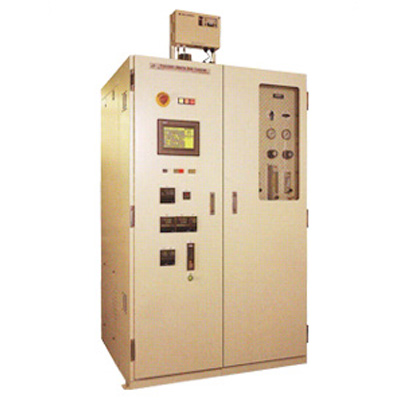 Eliminates the need for any ancillary facility. Offers space-saving and lower-cost features.